We strive to be a welcoming community of growing disciples that worship God and share a message of grace, hope, and love with the world around us.
WE DESIRE FOR OUR STUDENTS TO:
Seek and fall in love with the heart of God and reflect His image to those we encounter in the world.
Have a solid foundation in the Word of God, the Bible.
Discover the beautiful truths of who God is and who He calls us to be.
Become confident in our identity as sons and daughters of God the Father.
Model the life of Christ by serving the people around us and doing great works for the Kingdom.
Learn to listen to the Holy Spirit and follow His lead in our lives.
In Birth to 2 your child will begin the exciting journey of discovering eternal treasures that are found in God's Word, the Bible. Children are never too young to learn! Your children are lovingly cared for by wonderful staff and volunteers. We strive to make our nursery allergen-free by only serving Rice Chex. Staff will notify parents when their child is ready to move into the 3 Year Old Room. We prefer that your child is potty-trained to make this move.
Questions? Email Nursery and Preschool Director,
Jenny Fisher
.
We have the privilege to partner with you to help your child experience Bringing the Bible to Life. Each Saturday and Sunday, your child will participate in free play, a visit to The Playground, fun worship songs, a Bible lesson and more, in order to create a very interactive and teachable time. They will be served a snack of Rice Chex or animal crackers.
Questions? Email Nursery and Preschool Director,
Jenny Fisher
.
Our First Free Kids in Kindergarten - 6
th
grade participate in the Discovery Land program during weekend services. Our programming consists of worship time together, a high-energy and fun activity during Discover Time, and a Bible lesson tied to a specific portion of Scripture each week. Students learn about God through hands—on activities geared toward what kids love.
Kindergarten - 2
nd
grade students are dropped off in the main room of the Lower Lodge for a review game and worship time, before splitting off into different grade levels for the Discover Time and Bible lesson.
3
rd
-6
th
grade students are dropped off in the Upper Lodge main room, and experience a live stream from the worship team in the Worship Center. After that, they also break off into grade level groups for Discover Time and their Bible teaching time.
Each week, students receive a Tracker Treasure take-home piece, which allows families to experience what we have been learning in Discovery Land. If completed and signed, these can be returned back to their teacher next time in exchange for Tracker Tickets. These tickets can be spent at the Discover Market, a store that is open following Saturday service, and between Sunday services on an every-other week basis.
Questions? Email Children's Pastor,
Robyn Foye
.
SEPTEMBER - MAY | K - 6TH GRADE
CHECK THE CALENDAR FOR SPECIFICS & OFF DATES
WEDNESDAYS | 6:00 - 7:45PM | OPTIONAL MEAL AT 5:20PM
Awana is an awesome night designed just for your kids! They will engage in games, Bible lessons, songs, and Scripture memorization. The main goal is to reach kids with the Gospel of Christ, and train them to love and serve Him.

AWANA stands for Approved Workmen Are Not Ashamed - 2 Timothy 2:15.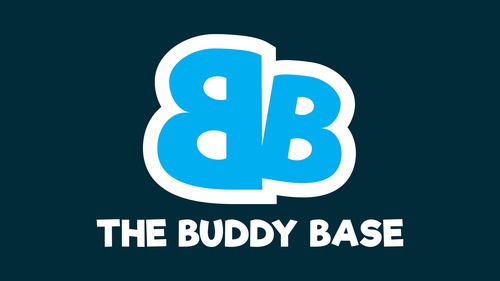 It is our vision to see every child experience the love of Christ, regardless of age or ability. The Buddy Base is intended to support children with exceptional needs so they may successfully experience our nursery and children's programs during weekend services. This is a ministry that supports kids during weekend services. Registration is required.
For questions and to register your child, email
Mary Gustafson
.
Situated overlooking the main lobby is a fun, safe, state-of-the-art indoor playground. It's available before & after weekend services and open to the community throughout the week!

PLAYGROUND IS OPEN:
30 minutes before & after weekend services
Monday - Friday during office hours

For children ages 2-10. Adult supervision is required.